Latest Casino Bonuses

The Blue Coyote Howls
Latin jazz is alive and well at the Blue Coyote Cantina, a spicy Mexican restaurant at Talking Stick Casino near Scottsdale, AZ.
I became an avid convert to Latin Jazz after watching an incredible animated film, 'Chico and Rita,' that was produced by two talented filmmakers from Havana, Cuba. Made in an adult cartoon format, the film is about Chico, a pianist from Havana, and Rita, a sultry vocalist who sings the music he writes and plays.
Chico's character was based on Bebo Valdez, one of the most creative pianists to ever emerge on the world scene from Havana. His music, along with Dizzie Gillespie and Chano Pozo's drums featured in the award-winning film.
I am bringing this to your attention because I recently dined at the Blue Coyote Cantina. I ordered The Sampler, a $14 plate that included cheese quesadilla, chicken flatbread and queso fundido. All I can say is that when I dipped the quesadilla and chicken flatbread into the queso fundido, my taste buds exploded. It was that tasty.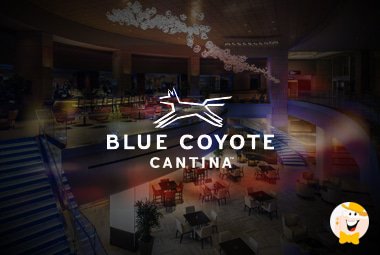 Before I took the curved stairway down to the Blue Coyote, I had been playing poker in the upstairs poker room. While the food served in the poker room is decent, I wanted to try something new. I had heard about the Blue Coyote Cantina from one of the poker players and he gave it his highest recommendations.
While gave the food his four gold stars rating, he hadn't said anything about the Latin Jazz which plays continuously over the loudspeaker system. The Cantina also features guitarists who play Latin Jazz.
I was lucky enough to catch Miguel Melgoza, a classic Hispanic guitarist who plays and sings with a beat that will transport you to Cuba or any place Latin Jazz is played.
During a break, I walked over to Melgoza and asked him if he had ever heard of Bebo Valdez.
'Are you kidding?' he said, his eyes dancing. 'He's the greatest. What do you know about him?'
I told him about the movie, 'Chico And Rita' and said he could rent it at the Phoenix Public Library.
'One of the characters in the film is Chano Pozo,' I added. Pozo was a notorious percussionist who played the bongos and drums and who joined Dizzy Gillespie's Orchestra before he was shot to death over a dispute about some bad marijuana sold to him in Harlem. He was just 33 years old.
Melgoza eagerly wrote down the information and promised to rent or buy the DVD.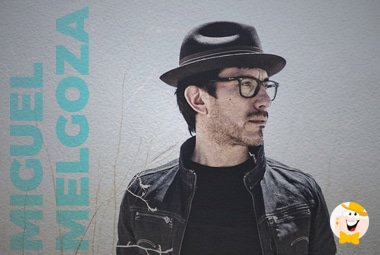 'You capture the real essence of Latin Jazz,' I said. He accepted the compliment graciously.
While I have eaten in many casinos in this country and the Caribbean, I must sadly report that there are very few restaurants that stand out in my mind. The Blue Coyote Cantina is a rare exception that will definitely please your palate as well as your ears.
Mike Davids is the food and beverage manager and he deserves all the praise I can heap on him.
Mr. Davids, your place is the best. My heartfelt commendations go out to you and what you and your staff have created.